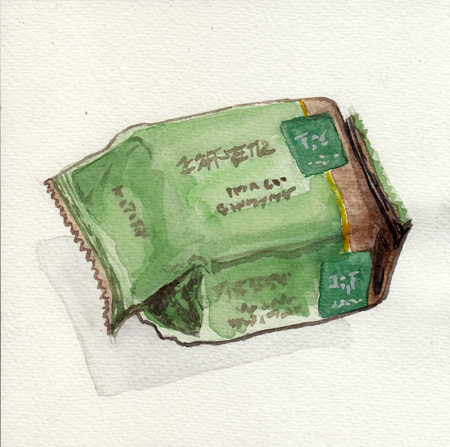 pencil and watercolour, 6″ x 6″
An individually wrapped package of  store-brand, Asian supermarket, milk crackers.
---
pencil, watercolour, 7″ x 9″
These two (2) slices of pink grapefruit were surprisingly difficult for me to sketch. It was a challenge trying to capture the cells of the fruit and the membrane in between.  Not to mention the subtle colour changes in the pith and peel.  Anyway, it was good to give it a go.  The end result is a bit cartoony, but I'm happy that I've finally finished it.
---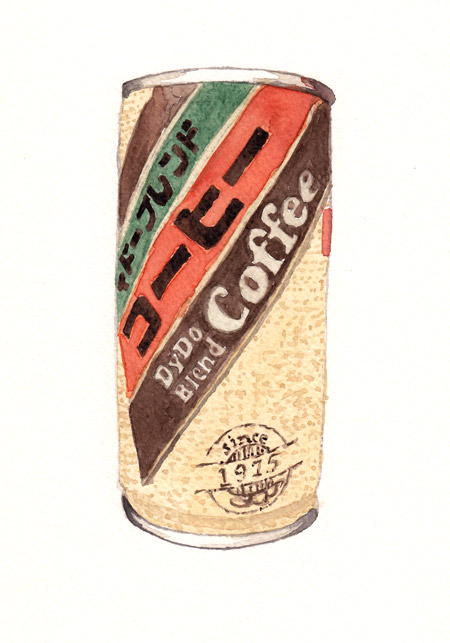 pencil & watercolour, 7″x91/2″
A can of DyDo Blend Coffee, which we had quite some time ago.  My husband doesn't recall whether or not it was good, as he doesn't recall ever having had it until I started sketching it.  So, funny.
We either purchased it from the Chinese grocery store, or the small Japanese grocery store on Queen Street West that we go to whenever we're in the neighbourhood.
---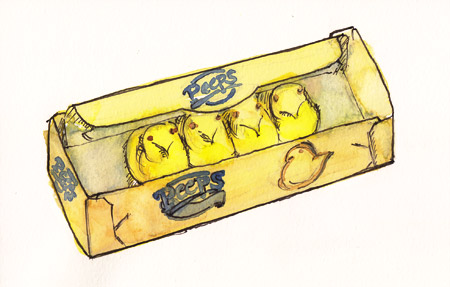 pencil, watercolour, pen & ink, 5″ x 8″
Leftover marshmallow chick peeps, which were an impulse purchase item while waiting in line at the grocery store.
---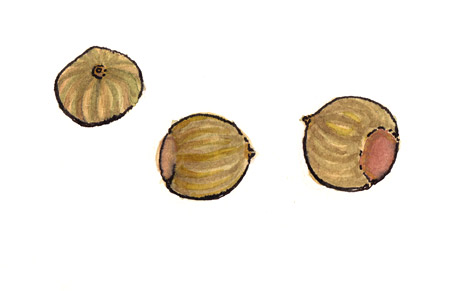 Pencil, watercolour and pen & ink, 5″ x 8″
This sketch is of three seeds (or nuts?) that I picked up from the grounds of MIT (Massachusetts Institute of Technology) in Boston.
We visited Boston during our Thanksgiving long weekend back in October, 2012.  It was our first visit.
---